Free and Open Source resources:
There are a variety of free resources available for the development of community business initiatives. From project planning, writing and publication tools, to collaborative 'cloud' services to keep your project  or business team up and running together.
Here are some of them.
First, explore Human Centred Design…
You can discover more at HCDconnect.org 

You can listen to the stories of others, build on their ideas and then evaluate and measure what you have achieved.
Start thinking along the Echoing Green pathway
Work on purpose, use the 10 principles…
Heart + Head = Hustle
Know What You've Got – Know What You Need
Mine Your Past
________ is What Matters (You fill in the blank)
Act on Moments of Obligation
Take Perspective…Someone Else's
Bold Immersion
Fear Means Go
Gall to Think Big
Think Like an Entrepreneur

  Discover Echoing Green on-line here…
Read Business Planning for Social Impact from Root Cause
This is a few years old now, but is still pertinent and fresh way to think about writing a business plan. If you have worked through your Power of Nine Things, you are ready for this…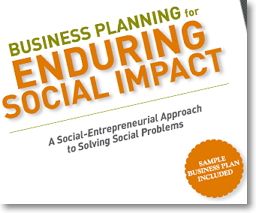 Download a pdf copy of the booklet here… 

 Practical tools for producing your plan

    Project planning: Project in a Box – Community Edition
This is free edition of a formal project planning tool-kit, based upon the Office of Government Commerce (OGC) Prince 2 methodology.
If you think of your business as a project, just completing a Project Initiation Document, at the beginning, is a great way to start thinking along successful project management lines.

   Apache Open Office ( or Libre Office)
Production tools to rival Microsoft Office, only free and Open Source. You can do everything you can do in MS software, as well as create pdf's in one click for example.
Our default production software at the Partnership? Libre Office.

  Scribus – layout and publication software
Free, Open Source desktop publishing programme. Ideal for simple one-sided flyers, to complex, multi-page booklets.
Capable of producing pre-flight pdf's to keep your printer happy too!